| | | | |
| --- | --- | --- | --- |
| | | | |
| | | | |
Interested in Joining PRRO?

Athletes: No membership is required to participate in PRRO Circuit events. Contact each event's Invited Athlete Coordinator to find out about opportunities to compete in each event. Athletes who have received a drug suspension of two years or longer are ineligible for elite athlete services.


Race Directors: Membership in PRRO is available to a limited number of established world-class non-marathon events. PRRO Circuit events share a commitment to open prize money competition and to self-financed drug testing conducted by Clearidium A/S. The PRRO Circuit race directors meet once a year to share information about their events with each other and discuss common interests. Directors of qualified events should contact:

PRRO Allied Memberships: Races that are interested in having drug testing at their event but which can't afford to fund an entire testing program on their own can join PRRO as Allied Members. Click Here for details.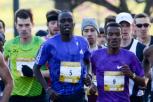 Copyright ©2020 PRRO, 4963 Elm St. Suite 106, Bethesda, MD 20814 - ALL RIGHTS RESERVED